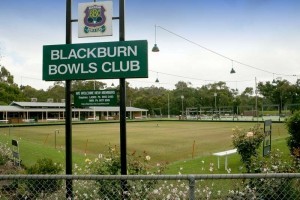 Located 17km east of Melbourne CBD, Blackburn is one of the leafier suburbs in the east and offers excellent amenities and attractions. The central Blackburn district is focussed around Blackburn Station Village shops and train station, while the Laburnum area borders Box Hill, and the Blackburn Lake district is in the areas immediately surrounding stunning Blackburn Lake Sanctuary.
At 26 hectares, Blackburn Lake Sanctuary is one of the largest municipal reserves within the City of Whitehorse. It is an important area as habitat for indigenous plants and animals and is a great place to enjoy for local residents and visitors to Whitehorse. The Sanctuary has wetlands, a visitors centre, two playgrounds, extensive walking trails and facilities such as picnic tables. Other popular Blackburn reserves include: Blacks Walk and Creeklands, Cootamundra Walk, Furness Park, and Kalang Park.
Blackburn is proud to be one of four Sustainable Street Hubs in the City of Whitehorse. The Sustainability Street Hub meets on a regular basis to learn about resource conservation in the home and local community, and to work on projects and events to raise awareness of environmental significance.
The local primary schools are: Blackburn Lake Primary School, Blackburn Primary School, and Laburnum Primary School, while the area also has many reputable kinders: Blackburn Preschool, Larch Street Kindergarten, Pope Road Kindergarten, and Victoria's leading oral language centre, Taralye, providing services to deaf and hearing-impaired children and their families throughout the State. Taralye Market Day is a well-known community event & fundraiser, extremely popular with local families.
Blackburn High School is renowned for its music program, with students performing at the Melbourne School Band and Strings Festival & receiving awards in various Orchestra and Choral competitions.
Families residing in the Laburnum area of Blackburn are fortunate to be close to Box Hill High School, which has recently been renovated and refurbished as part of the State Government's major maintenance program. Box Hill High School's Select Entry Accelerated Learning (SEAL) Program is one of the largest programs for gifted and talented students in the state, and the school is also widely recognised for its award-winning science programs and International Student Program.
Bellbird Private Hospital is located on the corner of Canterbury & Blackburn Road. This fully licensed 55-bed acute medical and surgical facility also includes Day Procedure Unit. Blackburn Library is located on the corner of Blackburn and Central Roads. Blackburn has numerous sporting clubs (tennis, netball, cricket, soccer), with Blackburn Football Club based at Morton Park.
Despite the name, North Blackburn Square Shopping Centre is actually located in Blackburn. Laburnum Village is a small but popular shopping strip. Blackburn also provides easy access to vibrant Box Hill, with its many attractions.
Blackburn has two train stations (Blackburn and Laburnum), and excellent bus facilities providing access to surrounding suburbs and beyond.
Ray White Blackburn is proud to sponsor Taralye Oral Language Centre, Blackburn Primary School, and Blackburn Bowls Club and Blackburn High School.