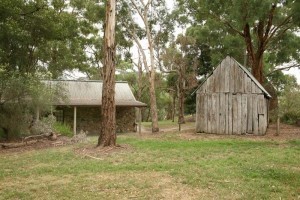 The leafy suburb of Mitcham, 20km east of Melbourne's CBD, features a number of wonderful parks and reserves. Yarran Dheran (the aboriginal words for Wattle Valley) is a bushland park on the banks of Mullum Mullum Creek and plays host to the Mullum Mullum Festival.
Schwerkolt Cottage is a heritage-listed pioneer cottage (circa 1880s) near the Yarran Dheran bushland park. The cottage and other buildings are now a local history museum, and the cottage is surrounded by 2.25 hectares of gardens and bushland. Eastlink Shared Trail joins Schwerkolt Cottage and Yarran Dheran Reserve. This 2km linear trail is shared by cyclists and walkers.
Mitcham families have a number of schools & preschools to choose from: Mitcham Primary School, Antonio Park Primary School, Rangeview Primary School, St Johns Catholic Primary School, Heatherdale Preschool, Dr. Stanley Cochrane Memorial Kindergarten and Rangeview Preschool.
Mullauna Secondary College offers a VET (Vocational Education and Training) program, which broadens students' VCE/VCAL options. The college is within easy walking distance of public transport. For those wishing to learn a new skill or hobby, Mitcham Community House offers affordable educational programs and health & wellbeing activities. The centre also offers support groups, childcare facilities, children's programs and a meeting place for community groups. Halliday Park is a public garden with a war memorial and large children's playground, and is home to Mitcham Bowling Club.
The main shopping precinct is centered around the intersection of Whitehorse Road and Mitcham Road. Rangeview Village Shops is a smaller shopping strip with a post office, bakery and IGA supermarket.
Mitcham also has excellent medical facilities. Located on Doncaster East Road, Mitcham Private Hospital is a fully accredited 110 bed acute medical, surgical and maternity facility. In addition, Victoria Court is a new 14-bed private adult in-patient general psychiatric service available at the hospital.
Mitcham offers many public transport options with trains (Mitcham Station and Heatherdale Station, both of which are on the Belgrave and Lilydale lines) and buses readily available. Motorists will appreciate the convenience of easy access to Eastlink (Canterbury Rd, Ringwood).