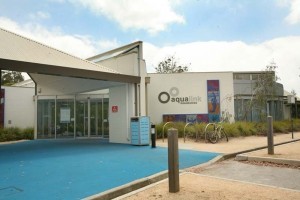 Located 18 km east of Melbourne's CBD, Nunawading features a number of large retail (eg. furniture, auto dealerships, hardware, and electrical) and wholesale businesses along Whitehorse Road, dubbed "The Mega Mile". Bargain hunters will enjoy shopping at Brand Smart, a factory outlet offering big name brands at substantially discounted prices.
Nunawading offers many opportunities for sport and recreation, with Walker Park being a popular venue. The Nunawading Swimming Club is one of the largest swimming clubs in Australia. There are playgrounds at Wren Close Reserve and Charles Rooks Reserve, and Tunstall Park has unmade tracks traversing the park, and a playground featuring a wheelchair accessible swing.
Nunawading Community Centre nunawading-community-centre.html offers sport facilities and recreational activities including: art and craft, services for people with a disability, migrant support, and tutoring for secondary students. At Silver Grove you will also find the Reach Out for Kids Foundation (ROK), a community based organisation which provides supportive services and programs for young people and families in the City of Whitehorse and surrounding communities.
The City of Whitehorse council offices are located in Nunawading, together with Nunawading Library and the Whitehorse Centre.This is the municipality's premier arts and cultural centre, staging productions by several community and non-professional groups, as well as the Whitehorse Professional Theatre and Music Season showcasing some of the best professional theatre from around the country. The annual Whitehorse Spring Festival consistently draws huge crowds, with food, music and entertainment on the day reflecting the rich cultural diversity of the area. Nunawading Market is held in the grounds of the Whitehorse Civic Centre. The suburb is well serviced with trains & buses, and Eastern Freeway access via Springvale Road.
The following schools and preschools are located in Nunawading: Mt. Pleasant Kindergarten, Nunawading Kindergarten, Warekila Preschool, Mt Pleasant Road Primary School and Whitehorse Primary School. Nunawading Christian College is located on Central Road and consists of two schools – one primary and one secondary.